Your requirements, our solutions
The aviation industry is one of the most demanding sectors in terms of safety, quality and reliability. Wichard acts as a 2nd and 3rd ranked subcontractor to the ordering parties by manufacturing a wide range of various forged parts. Our EN 9100 and ISO14001 certifications are a guarantee that we carry out our work with expertise, quality, and high seriousness. Thanks to its mastery of precision forging, Wichard produces small parts with very tight tolerances ranging from 1 g to 1 kg and works with different materials: ferrous alloys, steel, stainless steel and titanium.
Examples of use:
Aircraft interior fittings
Mechanical parts
Engine parts
Examples of parts:
Fixing parts for aircraft seats
Engine parts (lever)
Flanges and clamps for piping, tank supports
Door lock parts, hydraulic connections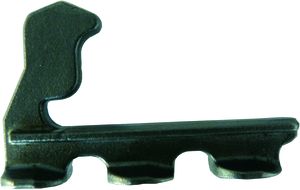 Fixing parts for aircraft seats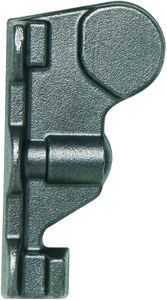 Fixing parts for aircraft seats
Engine parts
Hydraulic connector

Belay device for material conveyance
Hydraulic connector
Standard products
Wichard also offers standard products to meet a variety of aeronautical uses.
Examples of use:
Heavy load transport
Air cargo nets
Airport facilities
Wind turbines
Various connector uses
Examples of products:
Self-locking shackles, HR (high resistance) and titanium shackles
Belay device for material conveyance
Fixed eye snap shackles
Swivel eye snap shackles
Quick release snap shackles
Safety snap hooks
Carbine hooks
Folding pad eyes
Plain bearing blocks, snatch blocks
Rings
Quick links: square, pear, delta