Your requirements, our solutions
Wichard's know-how enables it to offer forged parts with superior mechanical resistance, providing safety and reliability. Wichard is ISO 9001 and 14001 certified.
Examples of use:
Fastening/ anchoring
Assembly parts
Climbing accessories / via ferrata
Examples of products:
Anchoring parts
Rock anchor parts
Snap hooks
Ice climbing ice-tool heads
Nuts and bolts for via ferrata
Snap hooks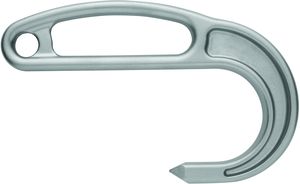 Hook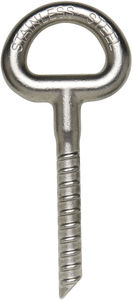 Anchoring part

Ice climbing ice-tool heads
Standards products
Wichard products, with their history in the nautical world since the 1970s and their reputation, are used in numerous ways for their performance, reliability and longevity.
Examples of use:
Marine applications
Horse riding and towing
Adventure parks
Paragliding
Hot-air ballooning
ULMs
Kite surfing
Rock climbing accessories
Examples of products:
Self locking shackles, captive pin shackles
Fixed eye snap shackles, clevis pin snap hooks
Snap hooks with thimble eye, quick release snap shackles
Quick-release snap hooks, double safety snap hooks
One hand sail snaps
Swivels
Folding pad eyes, eye straps
Stainless steel blocks, plain bearing blocks, ball bearing blocks
Offshore knives
Quick links: standard, delta, square